High-Country BBQ.
Down Home Flavor.

With Col­orado BBQ loca­tions in Frisco and Fair­play, you don't have to have to look any fur­ther than the Rocky Moun­tains to find mouth­wa­ter­ing bar­beque in Colorado.
Taste the Best BBQ in Colorado at Two Locations
720 Main St, Frisco, CO 80443
Locat­ed upstairs in the High­side Brew­ing building
411 US Hwy 285, Fair­play, CO 80440
Food truck out­side High­side Brewing
Smoked overnight to pro­duce fall-off-the-bone meat you can't wait to eat, we pride our­selves in learn­ing from and com­bin­ing all great BBQ tra­di­tions, from Texas to Mem­phis, Kansas City to North Car­oli­na, and every­where in between. What makes bar­beque great is the com­mu­ni­ty and we want to bring it all togeth­er on a plate.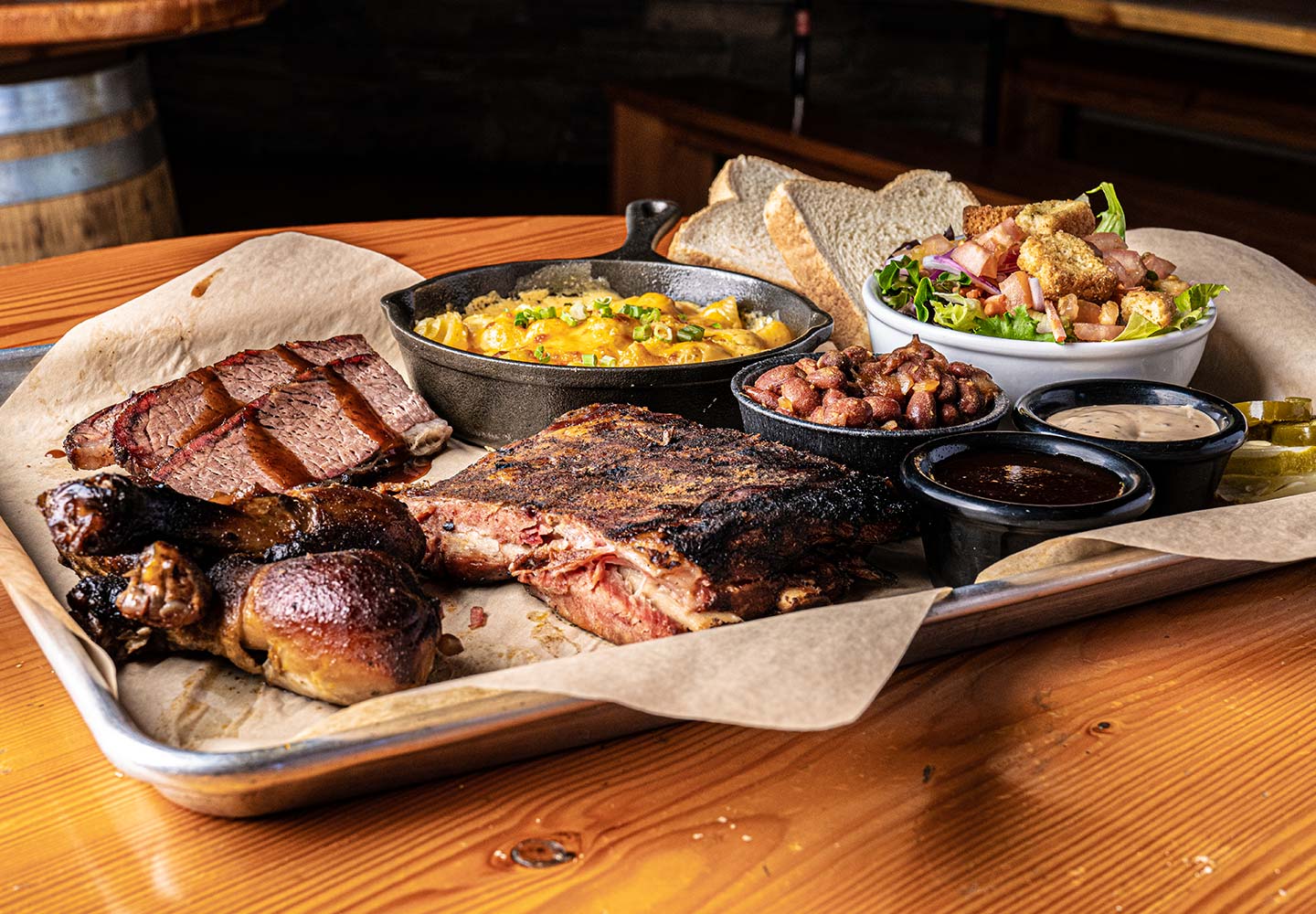 Our Partnership with Highside Brewing
If you're stop­ping by to get some bar­beque, it's almost impos­si­ble to miss the fact that both of our loca­tions are linked to High­side Brew­ing tap­rooms. They're our sis­ter com­pa­ny and share the same ethos and val­ues as we do. The only dif­fer­ence is that they pro­duce great beer and we make damn good BBQ, which coin­ci­den­tal­ly go quite well togeth­er. In fact, you might say it's a per­fect pairing.