You've heard of Kansas-City style, Texas-style, and Mem­phis-style BBQ, but by now you might be ask­ing your­self, "what's Col­orado-style BBQ?"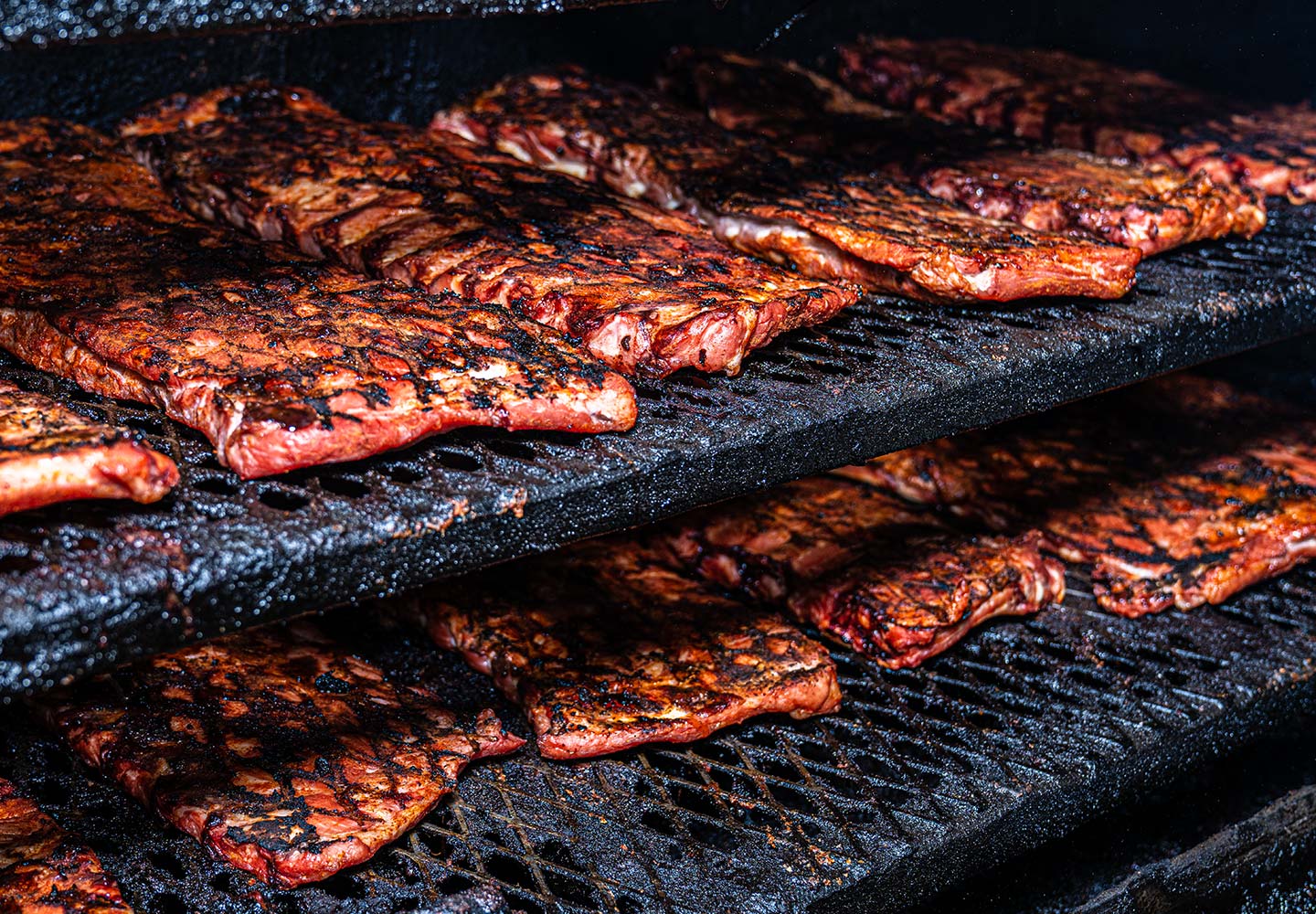 Accord­ing to Head Chef Greg Ander­son, Col­orado BBQ is about tak­ing the best that the bar­be­cue world has to offer and cre­at­ing some­thing new. Just as the Col­orado restau­rant scene has become a melt­ing pot for many cuisines, Col­orado BBQ is doing the same with their smoked meat and sauces.
Bar­be­cue is a com­mu­ni­ty and it's not just lim­it­ed to the Unit­ed States. You'll find vari­a­tions of slow-smoked meats in a vari­ety of cul­tures around the world, from Char Siu in Chi­na to Carne Asa­da in Mexico.
At Col­orado BBQ, you're going to rec­og­nize some of the bar­be­cue fla­vors from tra­di­tion­al Texas-style or North Car­oli­na-style BBQ, but our menu draws inspi­ra­tion from a more glob­al selec­tion of herbs and spices to enhance the fla­vors of each type of meat.
Sustainability and Colorado BBQ
When we start­ed Col­orado BBQ, we made sus­tain­abil­i­ty one of our core val­ues and hit the books to see how we can reduce our envi­ron­men­tal foot­print as a busi­ness. Here's how we're doing that:
Recy­cling: We do our best to ensure that dis­pos­able items we use can be recy­cled and we offer recy­cling con­tain­ers at both of our loca­tions. Since there's no recy­cling pick up at either of our loca­tions, we trans­port the recy­cling our­selves to the drop-off centers.
Com­post­ing: Both the front and the back of the house par­tic­i­pate heav­i­ly in com­post­ing with any biodegrad­able food products.
Community and Colorado BBQ
Anoth­er impor­tant core val­ue is that we pitch in to sup­port the com­mu­ni­ty that's sup­port­ing us. We do this by pro­vid­ing the orga­ni­za­tions we sup­port with food or space to meet and some­times hold­ing the occa­sion­al fundrais­er to ben­e­fit them. Below are some of the incred­i­ble orga­ni­za­tions we work with and links to their dona­tion pages if you'd like to show them some love.